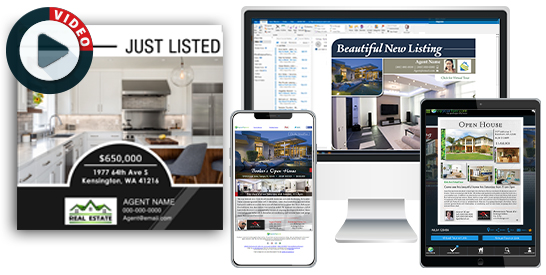 About Zip Your Flyer
The Nationwide Leader in Agent to Agent E-Flyers
Continued Innovation – First Industry eFlyer App, AutoPlay E-Flyer Templates and now eVIDEOS!
TOP AGENT INBOX DELIVERY – Over 90% of our email flyers reach the agent's inbox. Driven by accurate email lists, our agent to agent email flyers delivery real results.
Professional and Industry Leading E-Flyer Designs – Automated programs DO NOT WORK! Why spend time moving things around yourself, let our designers take care of it for you, and you still see a proof within 2 hours.
Same-day E-Flyer Turnaround Time
National Real Estate Email Flyer Partnerships + Hundreds of Boutique Agency Partners with our High Flyer Brokerage Program
Most Up-To-Date Lists – Zip Your Flyer is the only email flyer company with an in-house research team to keep our email lists up-to-date daily.
Real Customer Service – 
Our Product Works – See Verified Agent Testimonials updated monthly here.
Learn why agents trust Zip Your Flyer for over 15 years – Visit our Competitive Comparison page here.
Meet our Staff
Kristen Thornburg

CEO/Co-Founder

Mark Santas

President/Co-Founder

Caitlin Thornburg

Exec. Vice President/Owner

Aaron L'Heureux

Office Operations Coordinator/Senior Delivery Specialist

Teresa "Tree" Oskam

Senior Brokerage Coordinator

Mark Hayden

Production Manager

Ron Anderson

Senior Creative Designer

Josh Clayton

Technical Designer

Ashley Ferguson

Creative Designer

Todd Herman

Production Designer

Frank Smith

Customer Service Coordinator

Grant Scott

Delivery Specialist

David Schmeling

Senior Researcher

Rhys Doolittle

Research Asst.
Always Working to Improve
Zip Your Flyer has stood the test of time as the most trusted name in the real estate agent to agent email flyer industry since 2005. Zip Your Flyer is always working to create new designs, product offerings and innovating our in-house processes to make it easier for agents to get their listing flyers done and see real results. From our tried and true static email flyer eye-catching designs with active hyper-linked content, to our newer AutoPlay templates with automated movement inside the email body our email products have always remained ahead of the curve and deliver results. We have now taken innovation further by providing agents with an easy way to obtain video content for their listing to easily upload and share across social media platforms with Zip Your Flyer's NEW social media eVIDEOS.
2020

2020

2020

2019

2018

2016

2013

2011

2009

2007

2005