More Information on Our Integration with Dotloop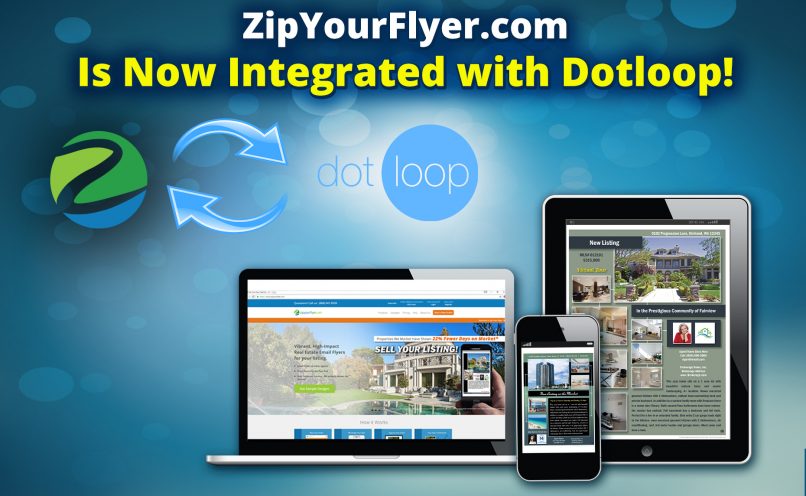 ZIPYOURFLYER.COM is now integrated with Dotloop – Offering you one more easy way to order! Key Information:
Placing an Order – Place your order like always, once you select Start a New Order in the top corner, you can select Email Flyer and then if you want to integrate your Dotloop account just select Start a New Order Using My Dotloop Account. You will then be automatically prompted to login to your Dotloop account and approve the permission for us to access your loop information.
What Information Do We Access? – Our authentication will show you a list of your active loops and once selected, we will automatically pull the MLS#, Address, Price and Your Agent Information – You have full control of overriding your agent information at Zip Your Flyer with your Dotloop information or keeping both sets.
What if I Need Help Logging in to Dotloop? – During the authentication process you can reset your Dotloop password within our portal, or feel free to give Dotloop a call and they can help you access your account.
Don't Hesitate to Give Us a Call if You Need Any Help
888-947-8509
---