Zip Your Flyer Blog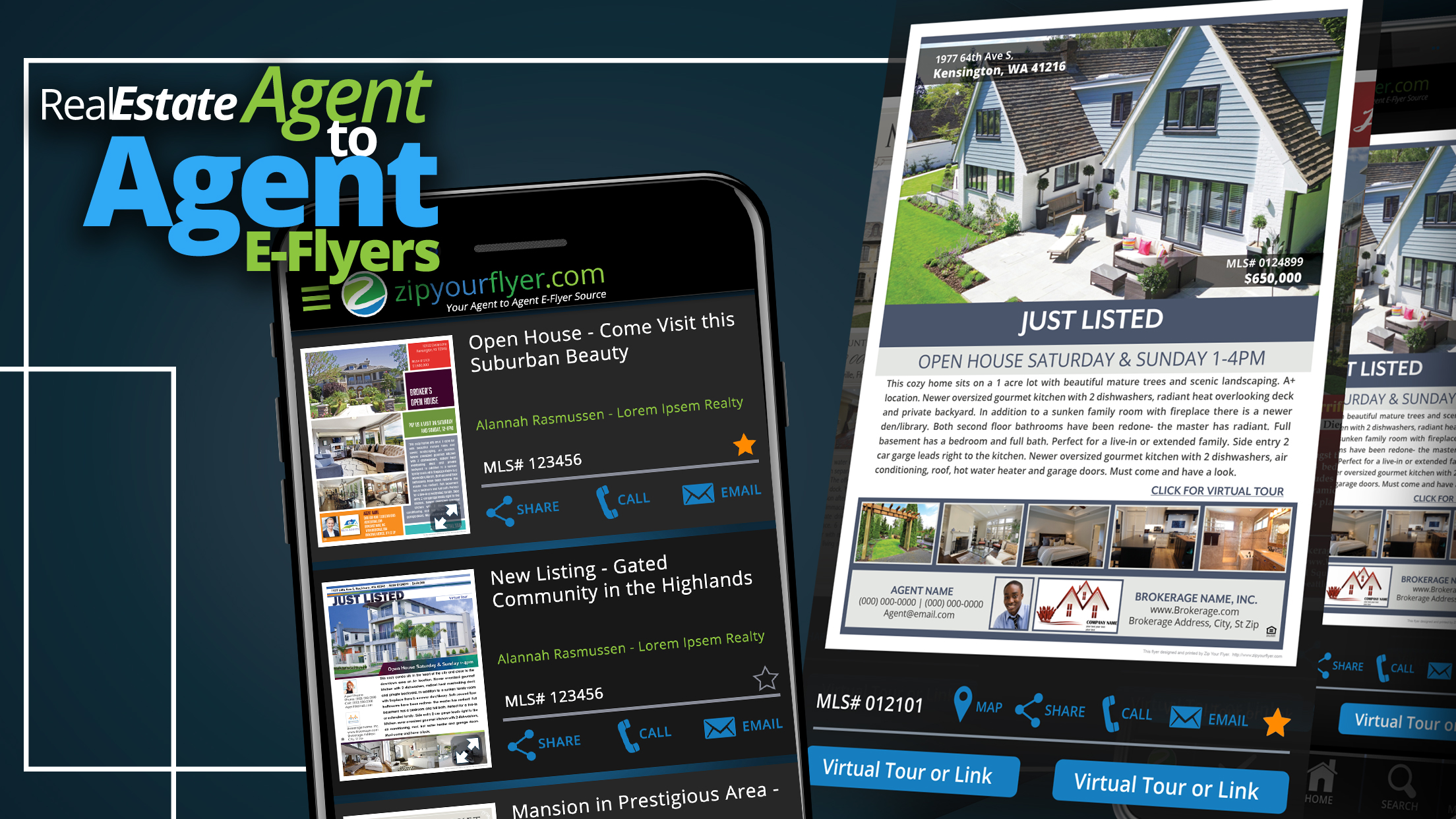 Posted on April 25th, 2018 by Caitlin Thornburg | Categories: Marketing & ZipTips
Zip Your Flyer Announces the Industry's Only Patent Pending E-Flyer App!
A true industry first for real estate, Inman news says the Zip Your Flyer App "ensure(s) delivery of agent-to-agent marketing materials" in a recent 2018 review of the App.
Released in 2018, the internationally patent pending Zip Your Flyer App for real estate is a true game-changer for the industry. It offers a free interface for real estate agents to share and communicate their marketing with one another to sell their listings. Real estate marketing has definitely changed over the years, and Zip Your Flyer, a multi-million dollar per year family business, has been a pioneer in the real estate E-Flyer industry since 2005 and continues to lead the E-Flyer industry with cutting-edge innovations to truly make the day-to-day activity easier for real estate agents. Our company platform stands behind true customer service with real designers creating every E-Flyer within a 2 hours window and no monthly fees.
Agents have always needed a way to make their listings stand out to other agents, however, MLS Hot Sheets are not marketing!
The E-Flyer App was created to address the loss of control agents feel with their inboxes due to the ever-changing algorithms of their email providers; which often override personal preferences.   More and more, the email you want and need to see goes to alternate folders and the email you don't want to see keeps coming to the inbox.   With the Zip Your Flyer E-Flyer App, agents are now in control and are notified to see agent-generated marketing for listings in their local area.  E-Flyers no longer need to fill-up an agent's email, although they can still be received via email if preferred.  Zip Your Flyer's proprietary sending software is mirrored with the E-Flyer App to allow E-Flyers to display in a real-time feed based on their delivery area when they log in to the App.
This Free E-Flyer App allows real estate agents to view and search E-Flyers in their area; save favorites to forward on to clients or other agents via email or texting of the E-Flyer; quickly map the property; easily communicate directly with the agent on the E-Flyer via text or call and view virtual tours and websites associated with each property. All from a single Free App created specifically for real estate agent's needs. Agents can also quickly place their E-Flyer orders and approve their proofs while on the go.
The graphics are truly innovative and extremely visual to create an impact feel while viewing properties. View Our Video Here to See the Zip Your Flyer App in Action.
-Caitlin Thornburg, Executive VP of Sales, Zip Your Flyer