Zip Your Flyer Blog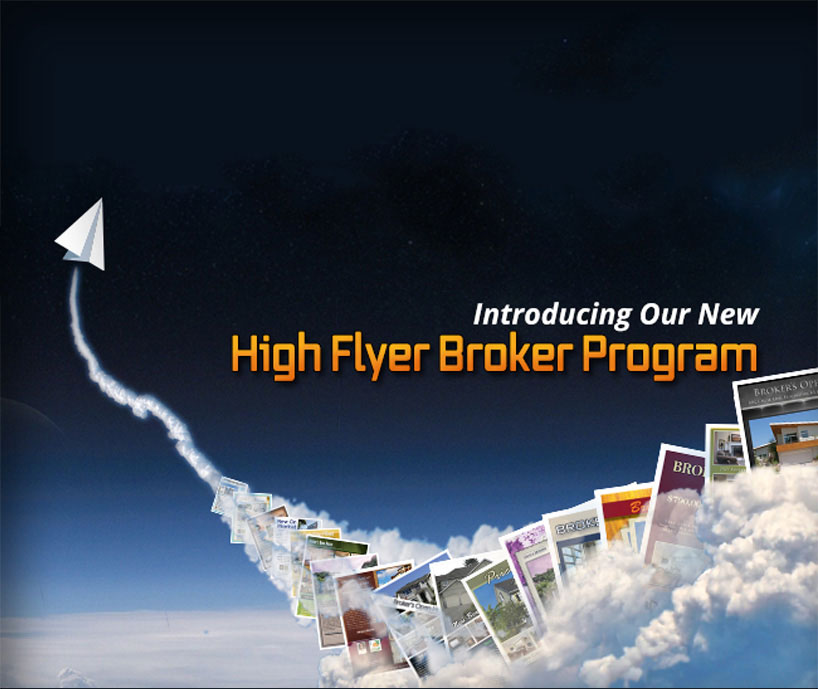 Posted on December 17th, 2015 by Mark Hayden | Categories: General, Marketing & ZipTips
The High Flyer Broker Program for Large Real Estate Brokerages
Participation is FREE!
We are excited to introduce our new High Flyer Broker Program.  We created this program to offer highly customized Email Flyer and Print Flyer solutions to larger brokerages of 50 agents or more.  As a Broker participating in the High Flyer Broker Program, you will have an account rep dedicated to you individually. The services provided will be totally customized for each brokerage.  For your agents a custom program could include product discounts, Special Extras with each order, like PDF's or Printed Flyers.  The program can also include Special Incentives for you, the Broker.  We will work directly with you to learn what you feel is most important.  From there we will create a unique High Flyer Broker Program just for you and your agents.
Flyers Created Exclusively for Your Brokerage
ZYF's skilled designers will create a group of flyer templates built around your brokerage's branding, logo, website, slogan, font … for the exclusive use of your agents.  Since your branding is an integral part of the flyer, it means more visibility for your brokerage with each E-Flyer your agents send to the local market, and each Print Flyer in the flyer box.   For example: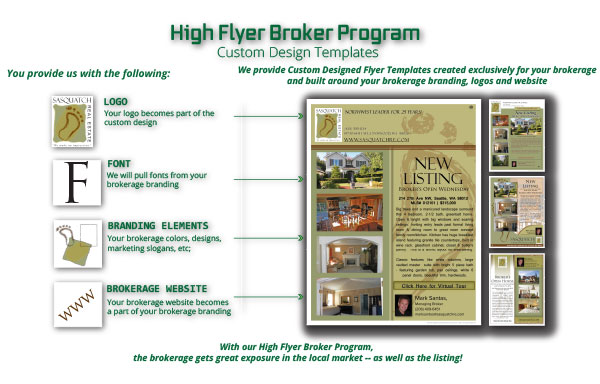 Visit our High Flyer Broker Program page for more information.
Click here for ZYF to Contact You to Learn More.
For our latest promotions and samples, check our facebook or twitter pages!