Zip Your Flyer Blog
Posted on January 22nd, 2016 by Mark Hayden | Categories: Marketing & ZipTips
E-Flyers Benefit Greatly from Transparent Agent Logos!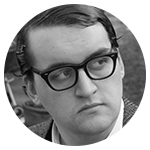 Here are some E-Flyer Tips to make sure your E-Flyer looks as great as it possibly can. Transparent Agent Logos are a great way to give your ZYF designer flexibility when incorporating your listing into one of our E-Flyer designs.  Most of the agents who use our service like to incorporate a brokerage or agent logo of their own into their design, this helps distinguish them from other agents and advance the identity of their brand.  Logos come in a number of shapes, sizes and qualities.  We won't discuss the virtues of what makes for a good or bad logo here, but I will say this:
Nothing makes your agent logo easier to work with than a transparent background!
Many of the E-Flyers we send out feature agent head shots and logos.  Many of these logos are simple .JPEG ("Jay-Peg") images, a standard image format without any special attributes or the somewhat more versatile .GIF ("Jiff").  Another increasingly common image format is the .PNG ("Pee-En-Gee"), a special format that allows users to easily make images with transparent backgrounds.
We at ZYF think that .PNG files are great, because of their increased versatility.  Often a .JPG will feature a simple (generally white) background, which works well on some of our e-flyers that feature white backgrounds such as "Simple", "Aero", "Modern" or the ever-popular "Superior White".  However, a growing number of our flyers feature colorful or patterned backgrounds, which can draw a lot of attention to unsightly white spaces in a .JPEG image (see the cover image).
A great solution to these sometimes undesirable backgrounds is the use of a .PNG file (.GIFs can also be used).  Out designers can use a .PNG directly on e-flyers without any need for a background.  However, a .PNG image without its own background can blend in to a e-flyer in unintended ways, decreasing the visibility of the logo.  To counter this, .PNG files offer our designers the ability to easily add in different background colors that will compliment both the flyer and the logo.  To tell us a bit more about what makes the .png format perfect for your next logo, we'll talk to our newest designer, Ashley Ferguson.
I'm glad you asked me, Mark!  First, the .PNG format is a lossless format.  Unlike .JPEGs, which are designed for internet use and compress images, sometimes causing artifacts, .PNGs are designed to maintain the highest image quality possible.  This means no more strange pixilation of your pictures, just a high-quality image.  PNGs are also one of the few file formats that allow for the use of transparency, the ability to leave pixels "blank/transparent", but unlike .TIFF, .EPS, or .AI (which also feature transparency) it is usable across a number of programs and browsers while requiring less memory.
Please remember to check our facebook or twitter pages for our latest promotions and samples!