Zip Your Flyer Blog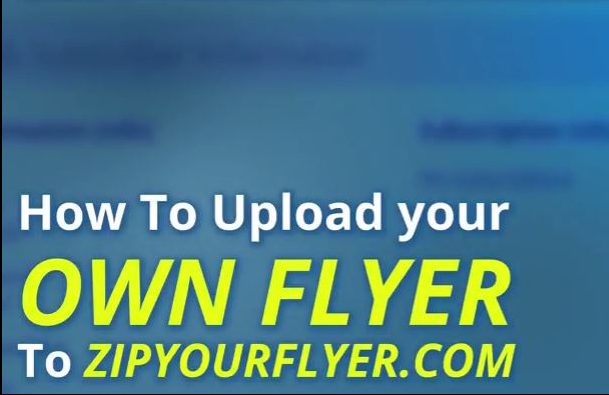 Posted on May 1st, 2017 by Mark Hayden | Categories: Uncategorized
E-Flyer Uploads Mean Faster Results!
Want to get your E-Flyer out to other agents fast?! ZipYourFlyer.com has you covered! Did you know that our easy to use order process gives you the power to use e-flyer uploads to submit your very own flyer, in addition to our beautiful selection of in-house designs?. There is no additional cost to uploading your own flyer – we will take your flyer and HTML code that flyer into the body of the email just like any of our own designs.
With over 1,000,000 agents in a well-maintained list, real estate listings marketed with us are shown to spend 22% Fewer Days on Market!*
About Us:
Market your listing with the industry leader! NO hidden fees, NO memberships! For over 12 years, ZipYourFlyer has supported Real Estate Agents. We are a company founded by Agents for Agents. Offering the best designs in the Industry with email flyers starting as low as $29.95.
Visit our website:
To see our constantly updating design templates click here:
https://www.zipyourflyer.com/samples/
For flyer specials, discounts & promotions click here:
https://www.zipyourflyer.com/specials/
Follow us on social media for discounts, real estate tips, and our latest designs!
Facebook: https://www.facebook.com/ZipYourFlyer
Twitter: https://twitter.com/zipyourflyer