Zip Your Flyer Blog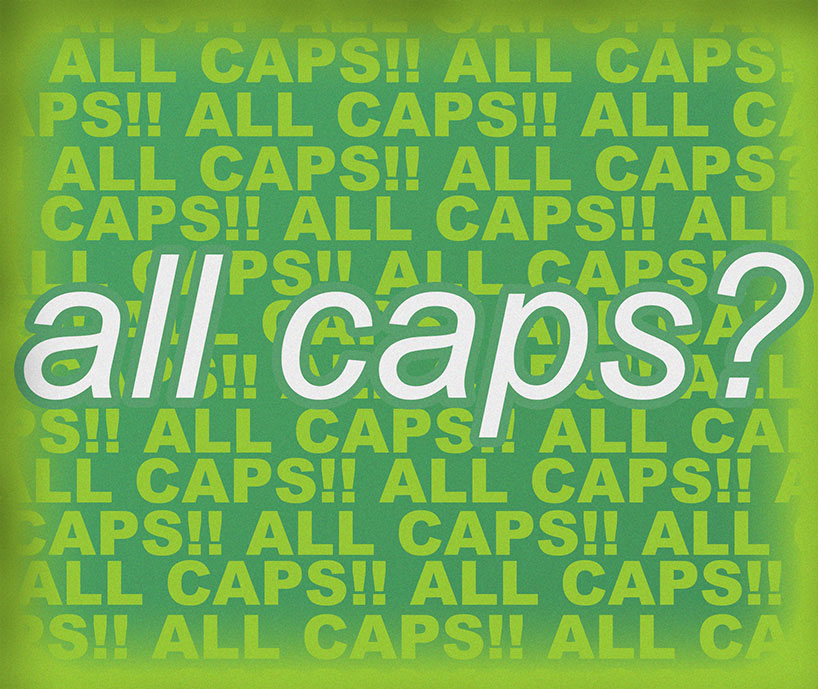 Posted on August 7th, 2013 by Kris Thornburg | Categories: Marketing & ZipTips
Once the workday starts around here, the ZYF Staff starts chatting.  "Wow, we have a lot of Open House flyers today!"  or "Did you see that we are doing a flyer for George Jones' house in Tennessee"  then someone else says "Who the heck is George Jones?  Are we out of coffee  creamer?"   Then another says "Man, houses in Texas…Man!"   What he means is that the Texas home on the flyer he is creating costs less than half what it would cost here in our home city of Seattle.   It has always amazed me how much our designers know about the national real estate market.  They recognize value, "a good deal", they call it.  "That looks like a really good price for that home in Maryland.  Too bad their text is in ALL CAPS.  It's pretty hard to read."
I USED TO HAVE THE DESIGNERS CHANGE ALL CAPS TO regular case text, but I learned quickly that AGENTS WHO WANT ALL CAPS, REALLY WANT ALL CAPS  so we stopped editing and now leave the text case alone as submitted.
TO ALL OF YOU ALL CAPS AGENTS OUT THERE please read:  When a paragraph is written in all capital letters it is hard to read.  One sentence runs into the next because you have to read carefully to see where one sentence ends and the next begins.  You cannot emphasize anything because everything is emphasized.  Which is better?
RARE RESALE IN CAPITOL HILL.  SWEEPING VIEWS.  MOTIVATED SELLER! 3 BEDROOM 2 BATH VICTORIAN, UPDATED RECENTLY.  ON HISTORIC REGISTRY.  PRICED BELOW APPRAISAL. IMAGINE AN ENTIRE PARAGRAPH IN ALL CAPITAL LETTERS.  THE READER DOESN'T KNOW WHAT IS IMPORTANT.
         vs.
Rare Resale in Capitol Hill.  Sweeping Views.  MOTIVATED SELLER!  3 bedroom 2 bath Victorian, updated recently.  On historic registry.  Priced below appraisal.   Using sentence case the reader knows that "motivated seller" is important to you and can act accordingly.  When you use the proper case, you can easily emphasize whatever you need to, and it's much easier to read.
"The day will happen whether or not you get up."  ~John Ciardi