Zip Your Flyer Blog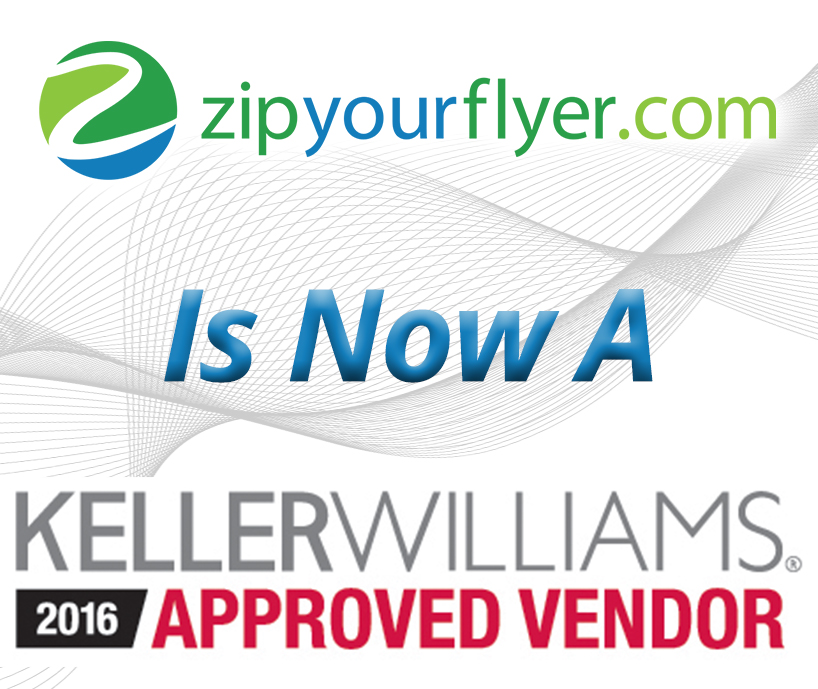 Posted on October 5th, 2016 by Mark Hayden | Categories: General
Family owned ZIPYOURFLYER.COM earns prestigious relationship with Keller Williams Realty
Lynnwood, WA – October 3, 2016 – Family owned business, ZipYourFlyer.com is now a member of the nationwide Approved Vendor Program for Keller Williams Realty; the world's largest real estate franchise by agent count. This relationship provides all KW associates with exclusive benefits to get their listings in front of agents where it counts.
"We are thrilled to be a part of such a prestigious program with Keller Williams Realty and continue serving the thousands of KW associates we have worked with for more than a decade. We know our product works and it means a great deal to have such a respected organization value our business and the services we provide to their associates." Said Kristen Thornburg, ZipYourFlyer.com CEO.
ZipYourFlyer.com is the only real estate email flyer company to post data on their website validating their product's effectiveness – "Properties marketed by ZipYourFlyer.com have shown 22% fewer days on market." Combining this product data with their relationship as a nationwide approved vendor for Keller Williams Realty, this family owned business continues to earn the stamp of approval from the real estate community for their exceptional product and outstanding customer service.
Real estate agents need to get their property listings out in front of other agents and ZipYourFlyer.com is one of the most effective solutions. They have direct email correspondence with a sending database of over one million agents and send over 10,000,000 listing emails per month. In order to produce high email open rates and validate their status as a reputable and safe sender, ZipYourFlyer.com also holds the coveted Return Path Certification for email sending, which allows them to beat their competitors into an agent's inbox. It's not often that you find a small business that goes to such lengths to solidify their place in the industry. Their membership as a nationwide Approved Vendor for Keller Williams Realty further supports their claim as the industry leader.
Caitlin Thornburg
Director of Business Development
425-361-0638
19730 64th Ave W
Lynnwood, WA 98036
Neither Keller Williams Realty, Inc. nor its affiliated companies warrant any product or service delivered under this program.  All products and services are provided by Zip Your Flyer.  A Keller Williams Approved Vendor Program member is a business entity independent from Keller Williams Realty, Inc. and has no agency, partnership, or joint-venture with Keller Williams Realty, Inc.
Please remember to check our facebook or twitter pages for our latest promotions and samples! ALSO remember, you can subscribe for free to be the first to know of New Listings, Broker's Opens, Special Agent Commissions… and much more in your area.