Zip Your Flyer Blog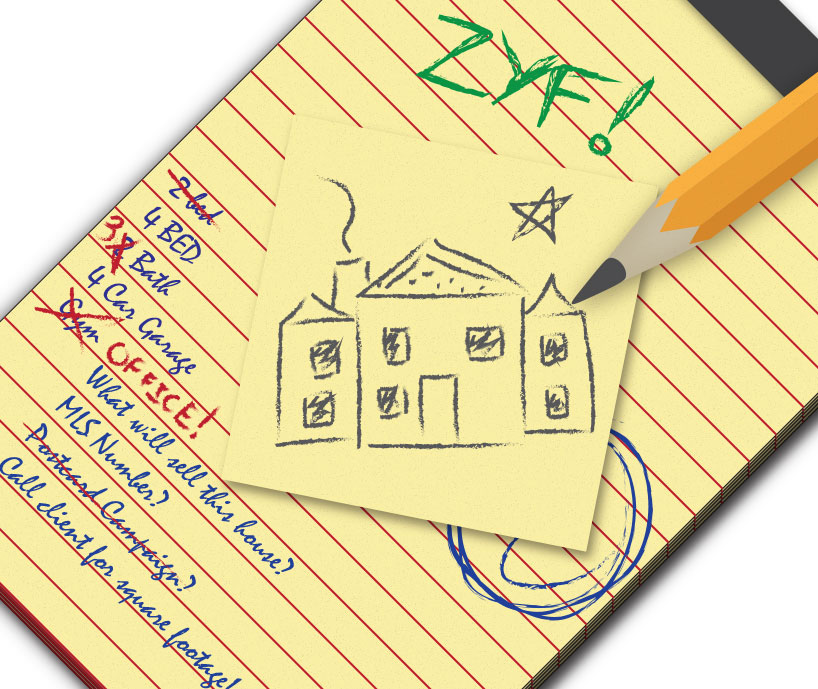 Posted on July 11th, 2016 by Mark Hayden | Categories: Marketing & ZipTips
I strongly suggested that agents avoid using abbreviations when composing the body text of your e-flyer.  I'll use this article to cover a few additional tips to help make your e-flyer the best it can be!
Pursuant to our last entry, we've already emphasized the "quality over quantity" approach: avoiding abbreviations, and making sure that while a full body of text is provided, that it is not of such a quantity that our designers are forced to shrink the font for the sake of fitting everything in at the cost of legibility.  This of course raises the question: "Is there enough room for everything?"  No, but you don't need to list everything either.  Consider using your e-flyer as a tangible source of truly interesting information.  Use your e-flyer to show the best and leave the rest to linked listing websites or virtual tours using our convenient weblink functionality built right into your e-flyer.  This technology allows you to link up to two tour or listing websites, in addition to a third weblink for your brokerage.
In addition to the key items (bedrooms, bathrooms, square footage, all of which only takes up about a sentence) be sure to use your limited space to talk about truly unique features of the property.  Remember the importance of location (location, location!) and tell your audience about what makes the location special and unique.  Tell them about the curb appeal of the property, pools, landscaping, casitas, lanais and so on.  Tell your audience about the rich hard wood floors, study doors, formal living area, solariums.
Perhaps the single most important thing to do is the record all of these important features while you wander through your listing.  Write, record or photograph as much as you can when you visit the house.  A busy real estate agent such as yourself will never memorize every little detail without a little help, especially if you are listing more than one property.
Please remember to check our facebook or twitter pages for our latest promotions and samples! ALSO remember, you can subscribe for free to be the first to know of New Listings, Broker's Opens, Special Agent Commissions… and much more in your area.